Executive Summary
Oghji, le premier tableau électrique digital, connecté et éco-responsable.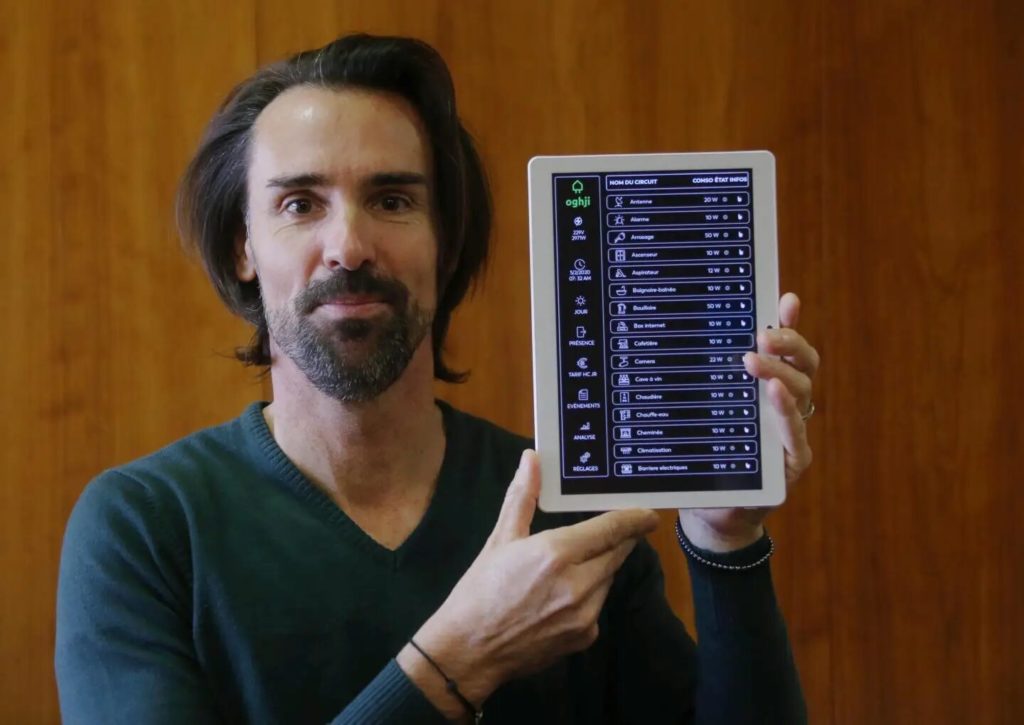 Chaque foyer, entreprise, usine, bâtiment public dans le monde est équipé d'un tableau de sécurité électrique dont le fonctionnement ne répond plus aux exigences de maîtrise énergétique actuelles.

Les particuliers et entreprises ont besoin d'accroître leur capacité tout en maîtrisant leur facture au plus juste.
Les fournisseurs d'énergie doivent de leur côté palier à une réduction de la production d'électricité et une météo de plus en plus imprévisible.
C'est dans ce contexte que six associés, passionnés de nouvelles technologies et de domotique, avec l'ambition de contribuer à la préservation de notre environnement et de nos ressources naturelles, ont eu l'idée de créer Oghji.
---
The team
Notre ambition est de développer une nouvelle génération de tableau de protection électrique qui révolutionne l'usage de l'électricité en apportant souplesse, confort et économies.​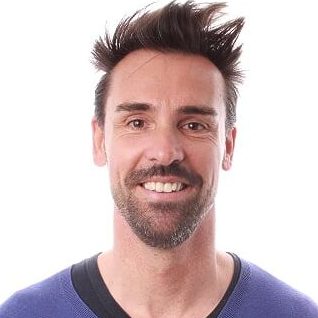 Pierre Fourlinnie
Founder & President
Engineer from the Ecole Spéciale de Mécanique et d'Electricité ESME Sudria, Pierre attaches great importance to technological advances not only bringing us comfort, but also helping to preserve our environment and our natural resources.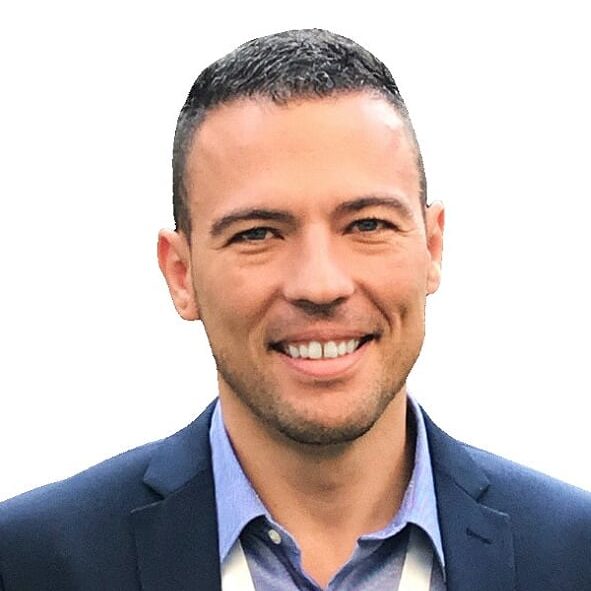 Alexandre Mély
Chief Operating Officer
Ingénieur en Informatique et féru de domotique, Alex est le créateur d'OpenJarvis,​ un assistant vocal ultra-léger et multilingue. ​ Convaincu du caractère révolutionnaire d'oghji, et en charge des opérations, Alex s'assurera qu'oghji réponde à toutes ses promesses… et il rêve déjà aux nombreuses évolutions possibles.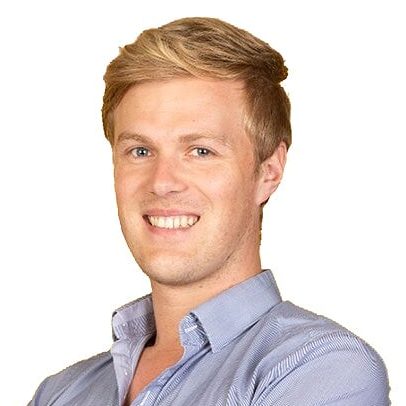 Benjamin Orion
Communication Director
Benjamin est le fondateur de la startup Deserve Mi. Passionné d'innovation, il a rejoint l'équipe oghji pour mettre en avant ce nouveau tableau électrique design et extrèmement performant.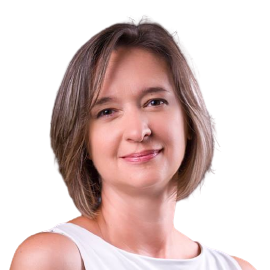 Muriel Etievant
Sales and Marketing Director
Diplômée d'école de commerce et spécialisée dans l'expérience clients et utilisateurs , Muriel met la priorité aux aspects pratiques et fonctionnels. Le vrai plus d'oghji c'est d'être bien plus qu'un tableau électrique et de surcroit à la portée de tous et de toutes.​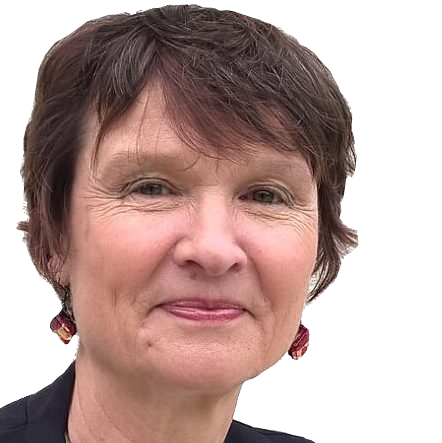 Dominique Lapôtre
Financial Director
Diplômée de l'ÉSSEC et engagée en faveur de l'environnement, Dominique estime qu'il ne peut y avoir de transition énergétique sans efficacité énergétique.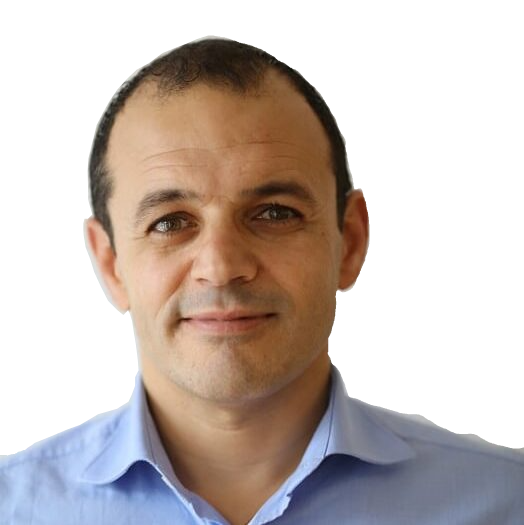 Ludovic Dendane
Legal Director
Diplômé en droit des affaires et droit de la propriété intellectuelle, Ludovic possède une solide expérience dans la valorisation de l'innovation. Comme pour grand nombre d'avancées technologique, la sensation de nouveauté laissera place à un véritable engouement.
Oghji, c'est le premier tableau de protection électrique digital et connecté permettant une gestion intelligente de la consommation électrique à l'échelle d'un foyer, d'un bâtiment et d'un territoire.
Ce tableau novateur et breveté s'inscrit dans un programme éco-responsable.
Il permet une gestion au plus juste de sa consommation énergétique, grâce à des fonctionnalités natives de contrôle à distance, alertes et délestage automatique.
Il répond ainsi aux attentes d'une nouvelle génération d'utilisateurs connectés.
Son interface digitale est moins encombrante et plus moderne que le traditionnel tableau électrique avec interrupteurs mécaniques. Il ne se cache plus !
En outre il aide les fournisseurs d'électricité à délester intelligemment en cas de surcharge du réseau et accroître leur part d'énergie verte.
Nous sommes enthousiastes de présenter notre projet à de futurs partenaires financiers désireux de devenir, comme nous, acteurs de la transition énergétique.
N'hésitez pas à nous contacter !
Market resarch
Oghji se positionne en moyenne 30% moins cher que ses concurrents (Schneider, Legrand, …) pour des solutions équivalentes basées sur leur tableau traditionnel.
Sur un marché de 20 millions de tableaux électriques installés chaque année dans le monde et dans un contexte de transition énergétique encouragé par les gouvernements, nous prétendons dépasser 1% de part de marché en France et à Monaco en 5 ans (0.1% de part de marché au lancement, suivi d'une croissance annuelle de 100% les premières années). Dès la 2ème année, nous entammerons notre expansion internationale pays par pays.
Nous estimons un retour sur investissement en 2 ans.
Roadmap
Actuellement en incubation à MonacoTech, nous sommes déjà en mesure de vous présenter un prototype opérationnel d'Oghji.
En partenariat avec la SMEG (Société Monégasque de l'Electricité et du Gaz) nous visons une phase de lancement sur la Principauté début 2021, suivie d'une expansion en France puis dans le reste du monde.
Le succès de notre prochaine étape de développement : le démarrage de la production et de la commercialisation d'Oghji, passe par une levée de fonds privés de 500k euros, dont 200k euros qui ont déjà été sécurisés. Cette levée seed sera complétée par des aides publiques.
Aboutissement du prototype
Certification et phase pilote à Monaco
Commercialisation à l'international
Ils nous font confiance !
Monacotech a sélectionné Oghji pour sa solution prometteuse en adéquation avec le pact pour la transition signé par la Principauté
La SMEG (Société Monégaste de l'Electricité et du Gaz) suit avec intérêt le développement d'Oghji et serait un partenaire privilégié de la phase pilote
BPI France reconnait le potentiel d'Oghji et nous soutient financièrement au travers de la bourse French Tech
Contact us