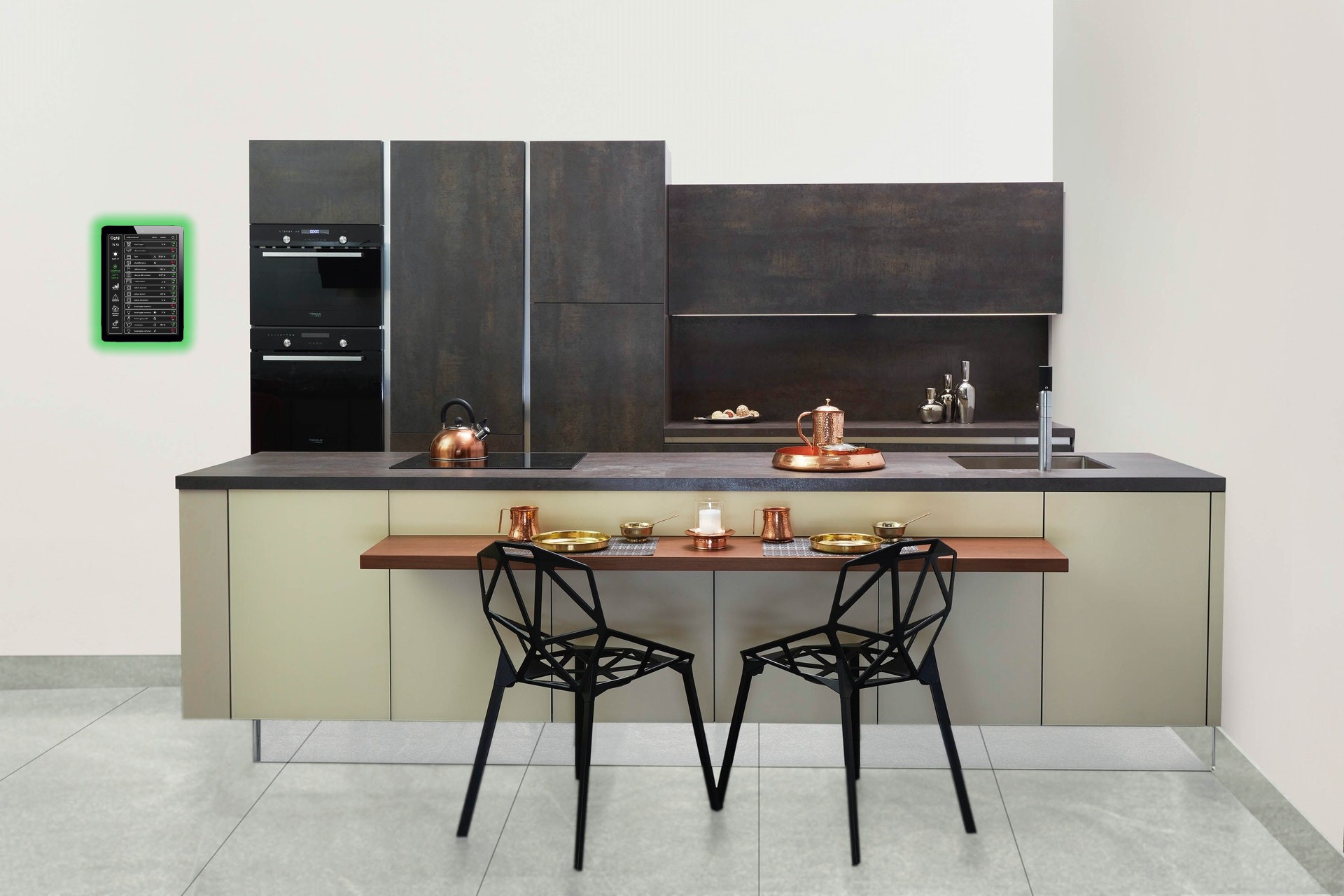 The first smart digital
electrical switchboard

Innovation for the benefit of savings and the energy transition
Security, Remote control, Alerts, Self-management, Design
Benefits
SMART HOME
Protection
Protection of your electrical installation in accordance with current regulations
Alerts in the event of an electrical fault
Savings
Tariff preferences, day/night and presence/absence featuress
Automatic load shedding of low priority circuits in the event of high consumption
Detailed analysis of consumption in real time

Comfort
Simple and intuitive UI
Remote control
Multi-switchboard management
Design
The electrical switchboard is no longer hiding!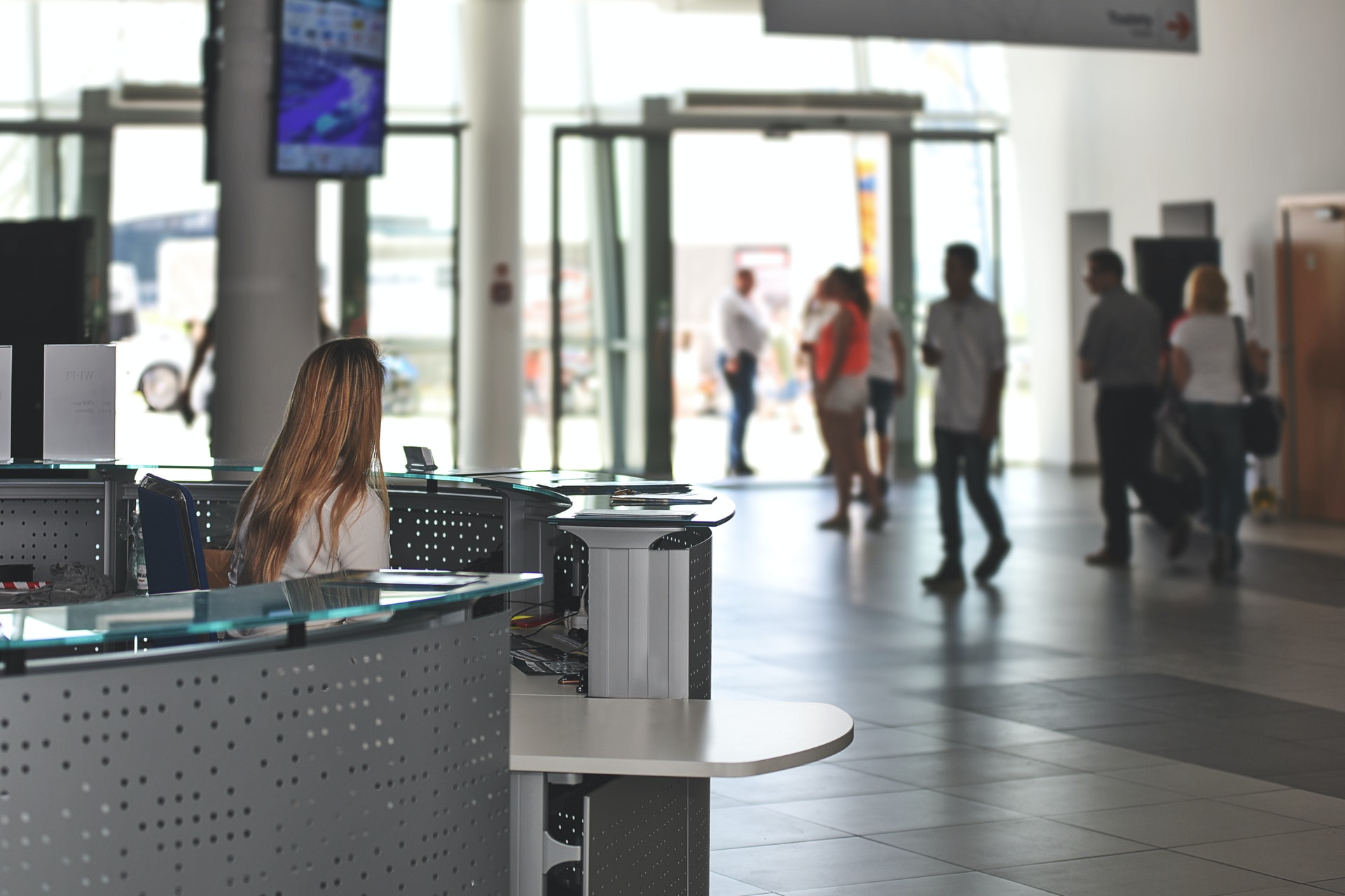 SMART BUILDING
Multi-switchboard data aggregation
Centralized management
Fine and real-time analysis of a site's consumption
Configuration of priority circuits and automatic load shedding
Routines scheduling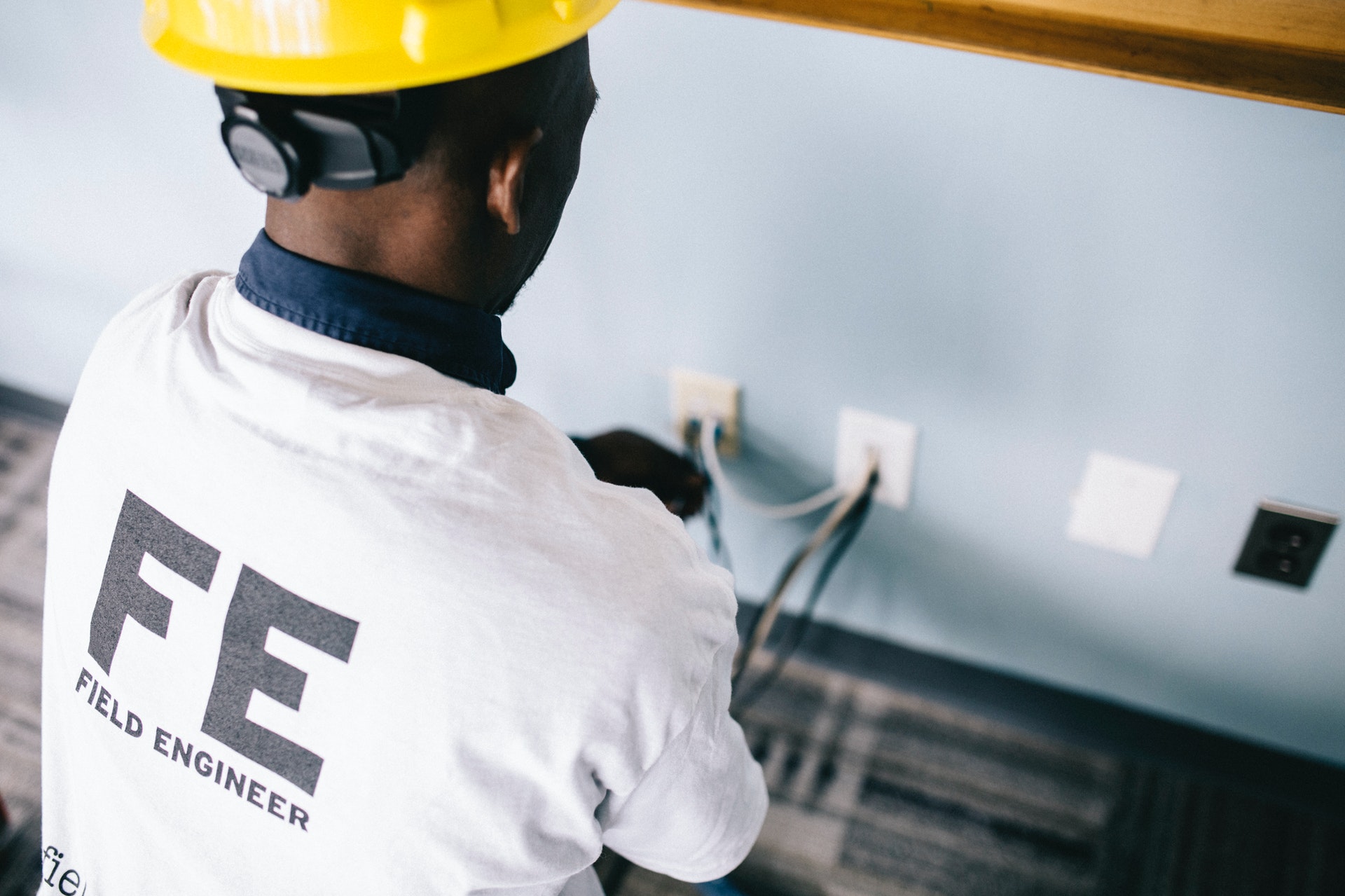 SMART SERVICE
Certification
Member of the Oghji network and visible in our directory of partners
Alerts in the event of an electrical fault
Access to events and errors
Remote diagnostic and control
Maintenance contracts for business and consumers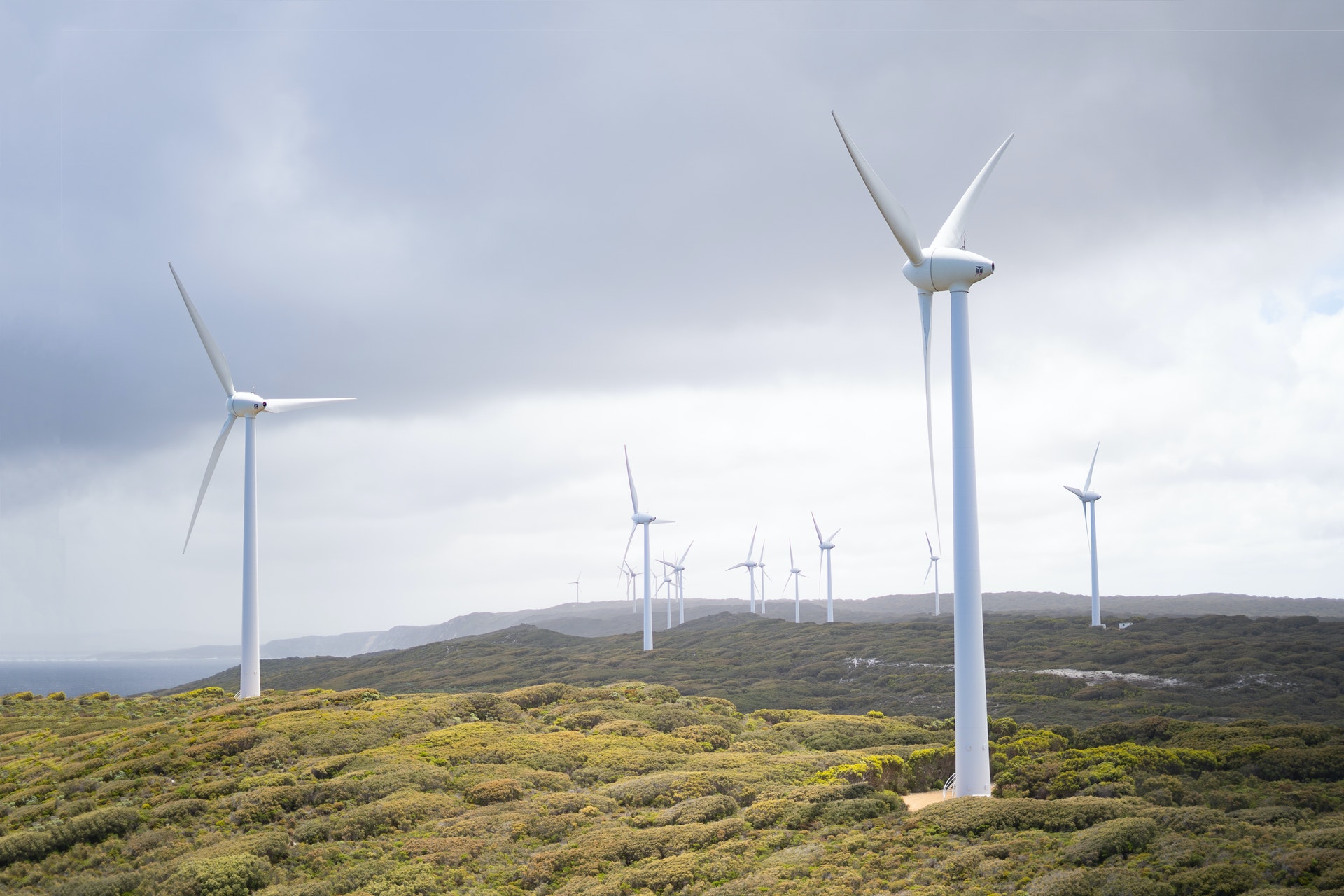 SMART GRID & SMART CITY
Modulation of energy consumtion and crisis management​
Load shedding orders for certain low-priority circuits from electricity suppliers to compensate for momentary production drops or in the event of climatic hazards, accidents or network failures, in order to prevent electrical blackouts and minimize the impact on consumers.
Aggregation of data​
Essential piece of predictive analytics and big data thanks to the transmission of statuses and consumption information from each circuit, in each household and business equipped with Oghji. In compliance with the protection of personal data.
Management of installations​​
Contribution to the optimization of electrical flows and resources at the scale of a territory (building, company, city) thanks to its remote circuit management feature.
Features
Maitrisez vos dépenses en temps réel
Contrôlez votre installation
Optimize your electricity plan
Une consommation raisonnée
Votre installation personnalisable
Comparer pour mieux consommer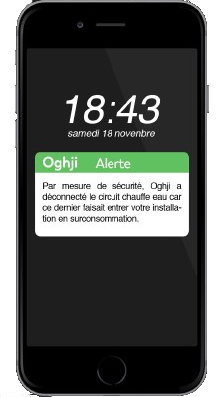 Une installation plus sûre
Which Oghji do I need?
In order to best meet your needs, Oghji exists in various single-phase and three-phase models.
We recommend you:
chargement...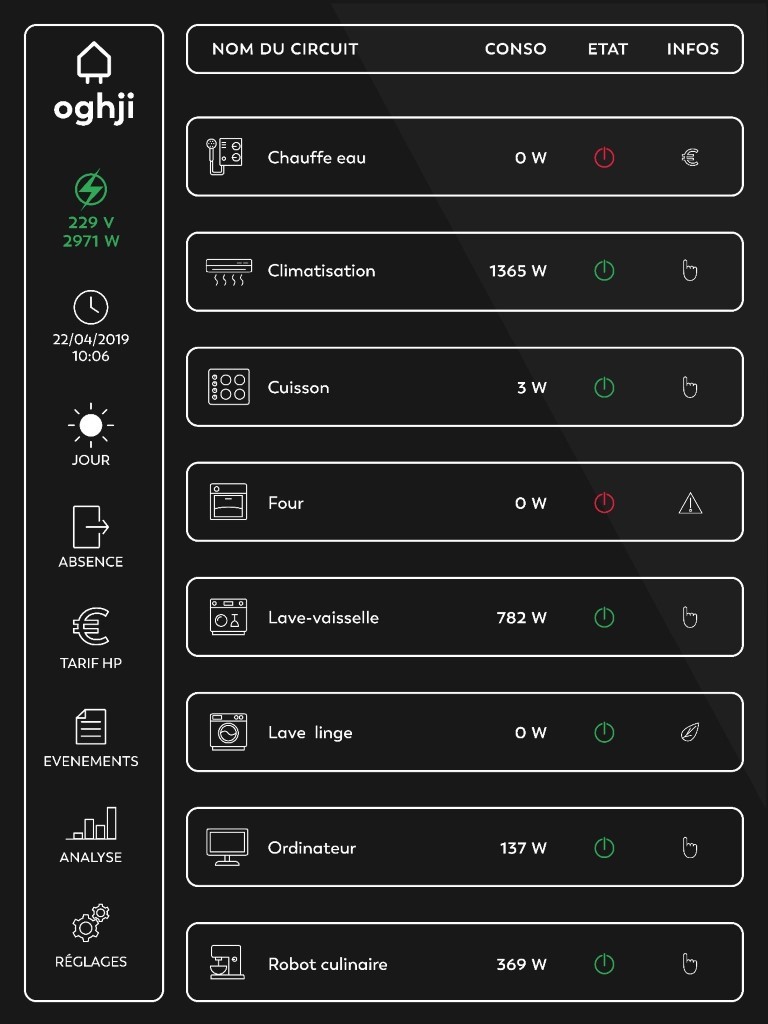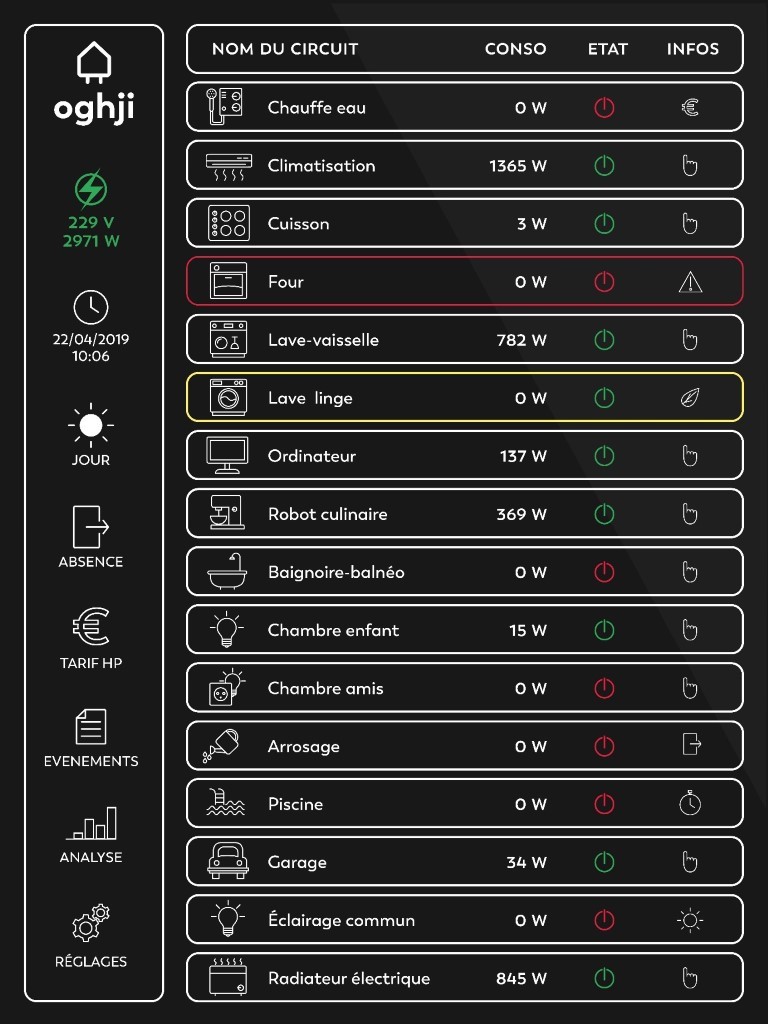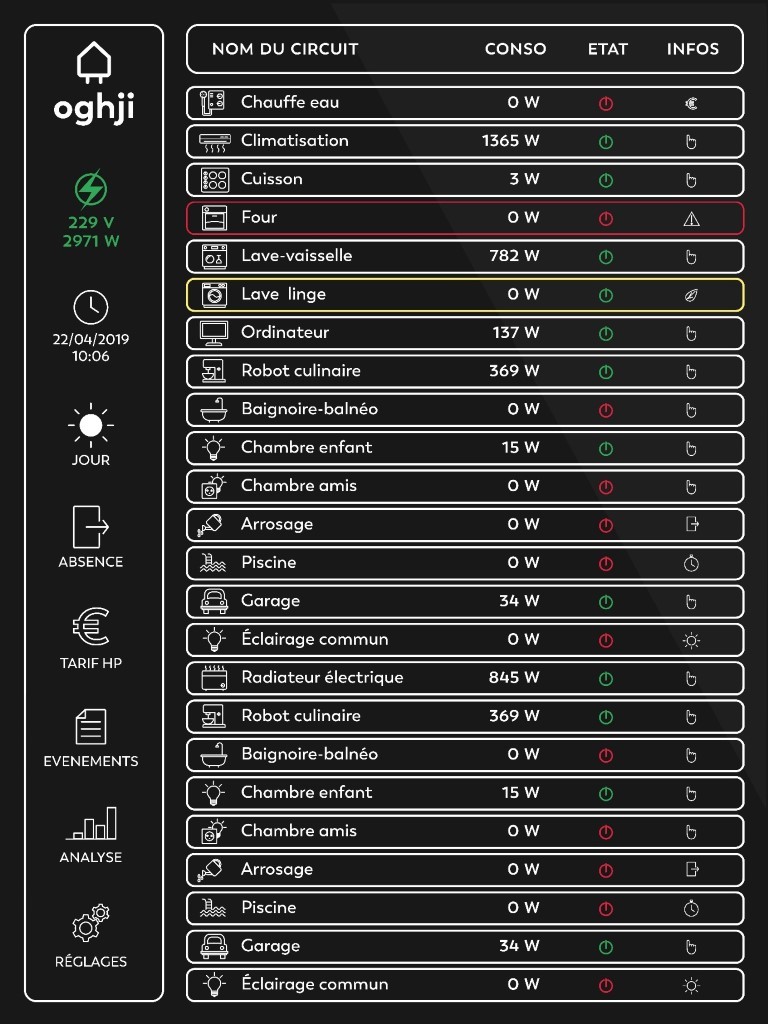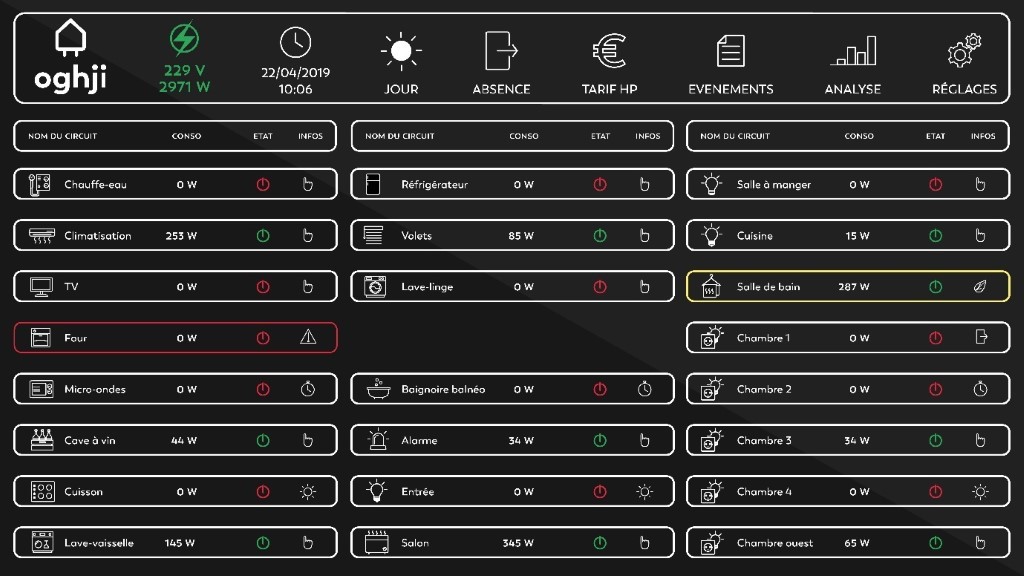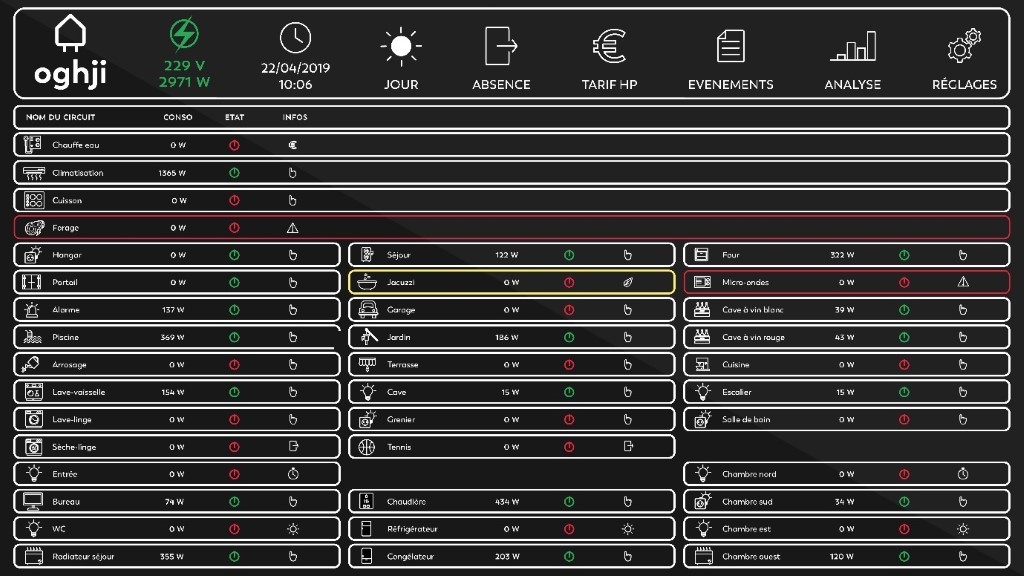 How does it work?
is easy to integrate
Oghji takes place of your traditional electrical switchboard, connected between your general circuit breaker and your various electrical circuits.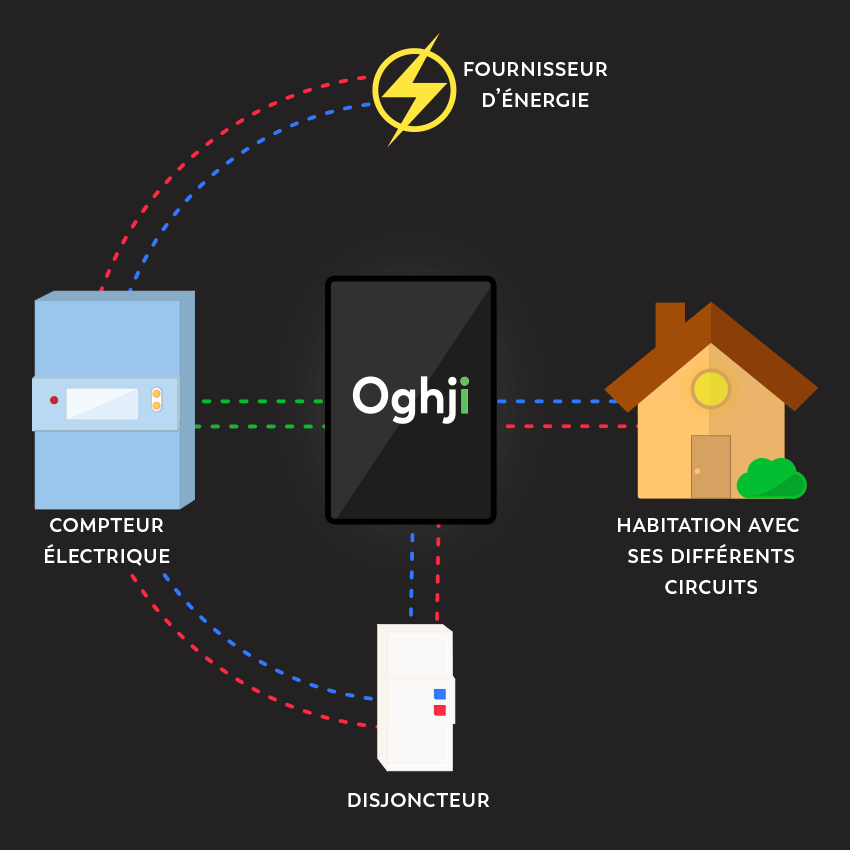 Plug & Play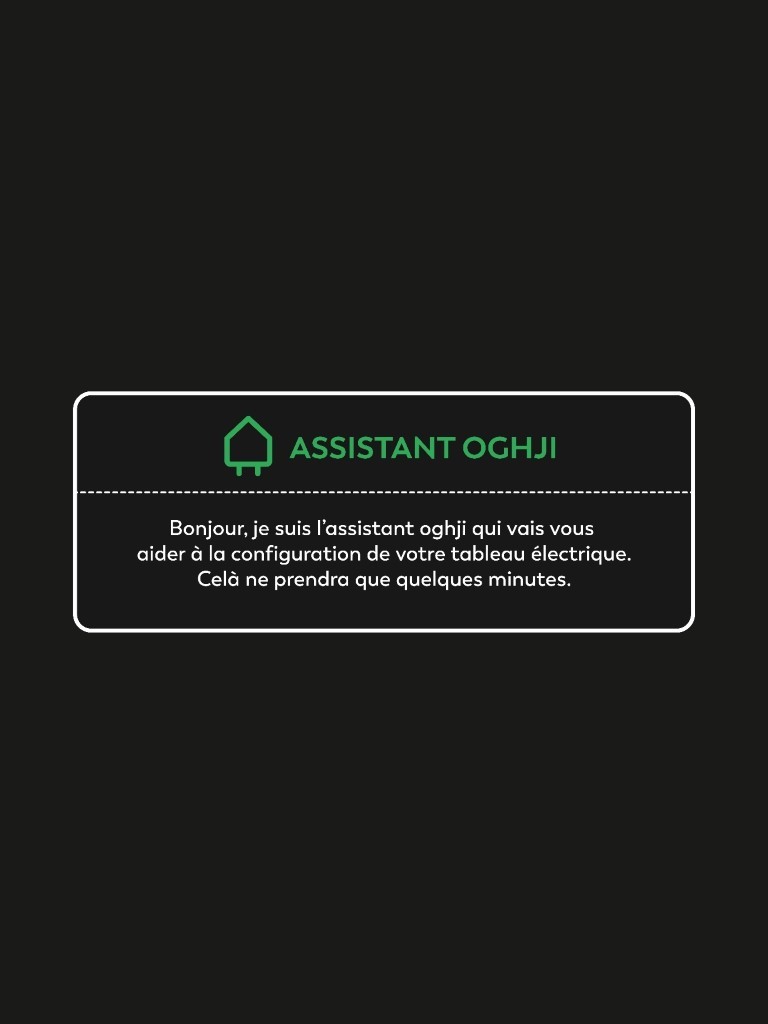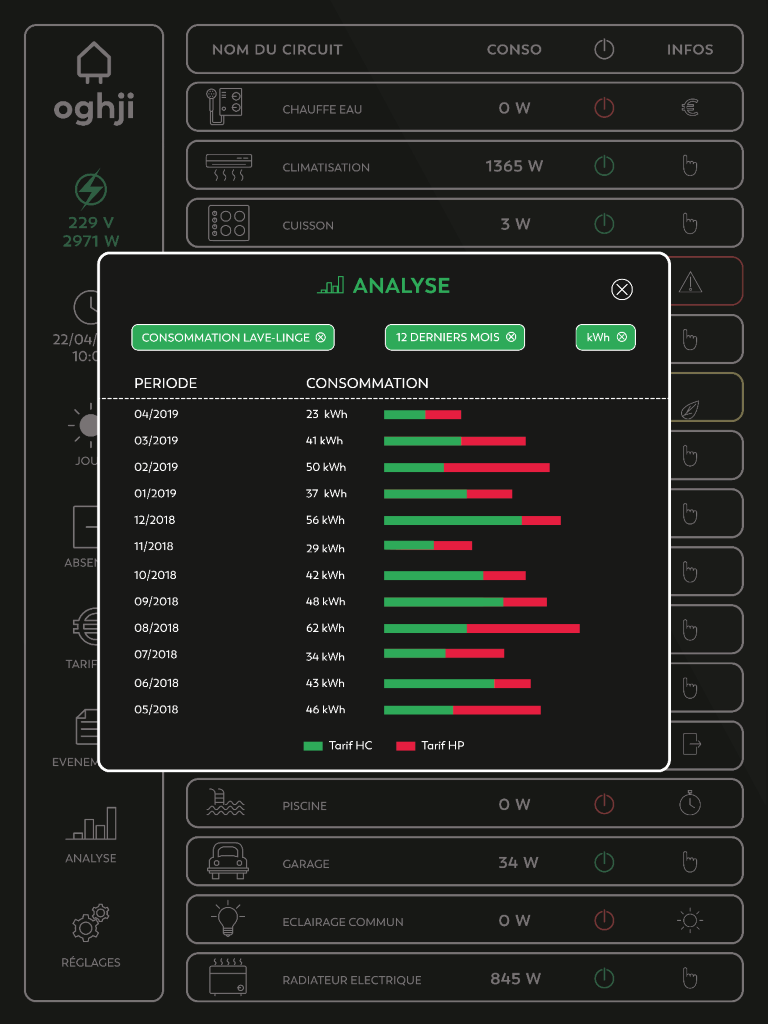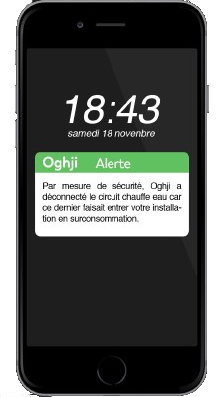 1
I replace my existing switchboard by the oghji switchboard
2
I configure each of my circuits by following the guidelines of the integrated assistant
3
That's it ! Oghji monitors from now on my electrical installation and informs me in case of electrical fault
4
I connect Oghji to the wifi and download the app to control my switchboard remotely (optionnal)
The team
Our ambition is to develop a new generation of electrical switchboard that revolutionizes the use of electricity by providing flexibility, comfort and savings.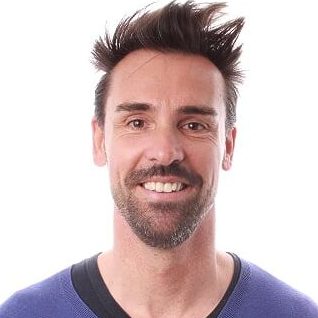 Pierre Fourlinnie
Founder & President
Engineer from the Ecole Spéciale de Mécanique et d'Electricité ESME Sudria, Pierre attaches great importance to technological advances not only bringing us comfort, but also helping to preserve our environment and our natural resources.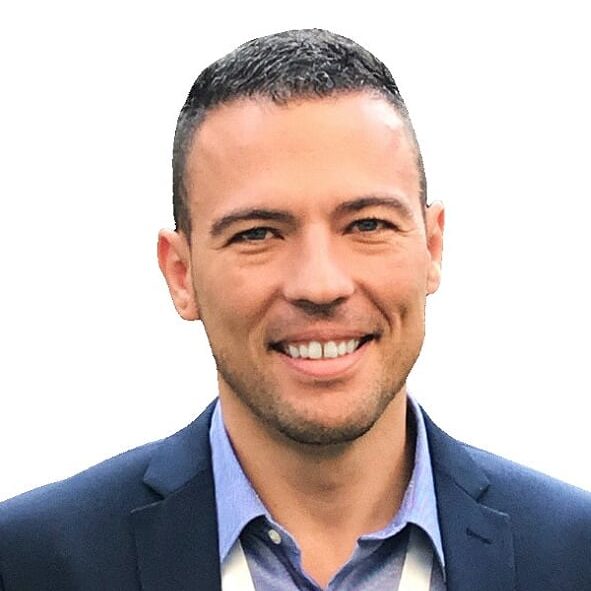 Alexandre Mély
Chief Operating Officer
Ingénieur en Informatique et féru de domotique, Alex est le créateur d'OpenJarvis,​ un assistant vocal ultra-léger et multilingue. ​ Convaincu du caractère révolutionnaire d'oghji, et en charge des opérations, Alex s'assurera qu'oghji réponde à toutes ses promesses… et il rêve déjà aux nombreuses évolutions possibles.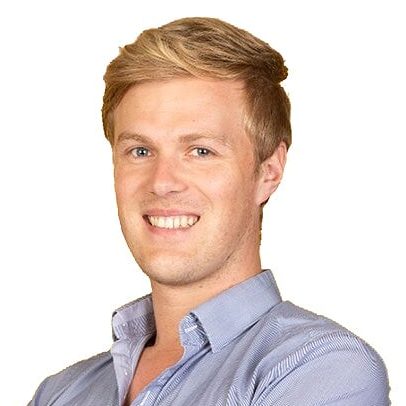 Benjamin Orion
Communication Director
Benjamin is the founder of the startup Deserve Mi. Passionate about innovation, he joined the Oghji team to highlight this new design and extremely efficient electrical switchboard.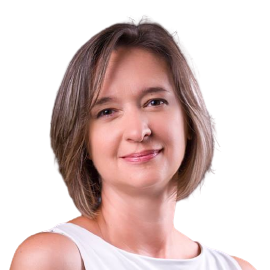 Muriel Etievant
Sales and Marketing Director
Diplômée d'école de commerce et spécialisée dans l'expérience clients et utilisateurs , Muriel met la priorité aux aspects pratiques et fonctionnels. Le vrai plus d'oghji c'est d'être bien plus qu'un tableau électrique et de surcroit à la portée de tous et de toutes.​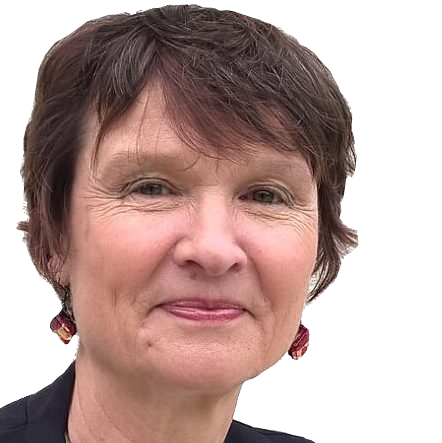 Dominique Lapôtre
Financial Director
A graduate of ESSEC and committed to the environment, Dominique believes that there can be no energy transition without energy efficiency.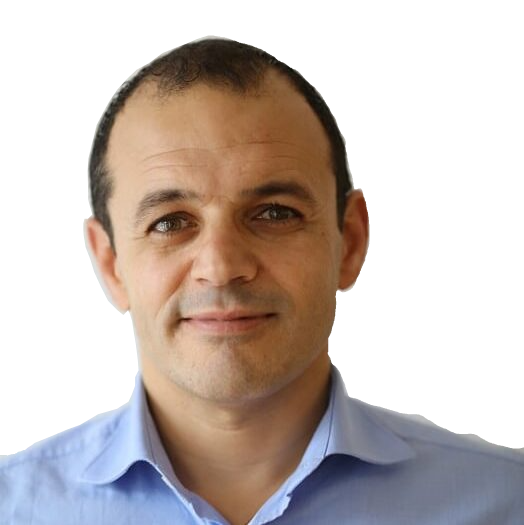 Ludovic Dendane
Legal Director
A graduate in business law and intellectual property law, Ludovic has solid experience in promoting innovation. As with many technological advances, the feeling of novelty will give way to a real craze.
Blog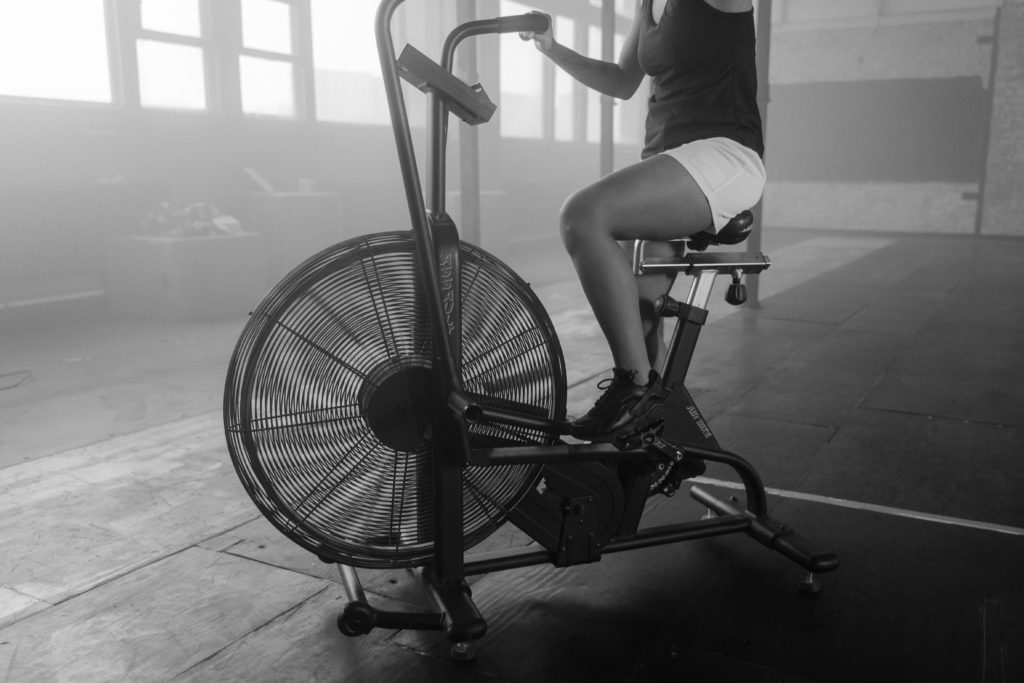 Le compteur électrique indique que la famille Martin a consommé…
We talk about us
"L'InPulsion" électrique de la startup Oghji (MonacoTech) séduit Huawei
Mini chargeur maxi performance
Le deuxième lauréat de ce concours est la startup Wise-integration, basée à Aix-en-Provence mais qui est dotée d'un centre de R&D à Grenoble. L'équipe emmenée par Thierry Bouchet, repart avec une dotation de 20.000 euros pour sa solution innovante et très green. L
Contact us