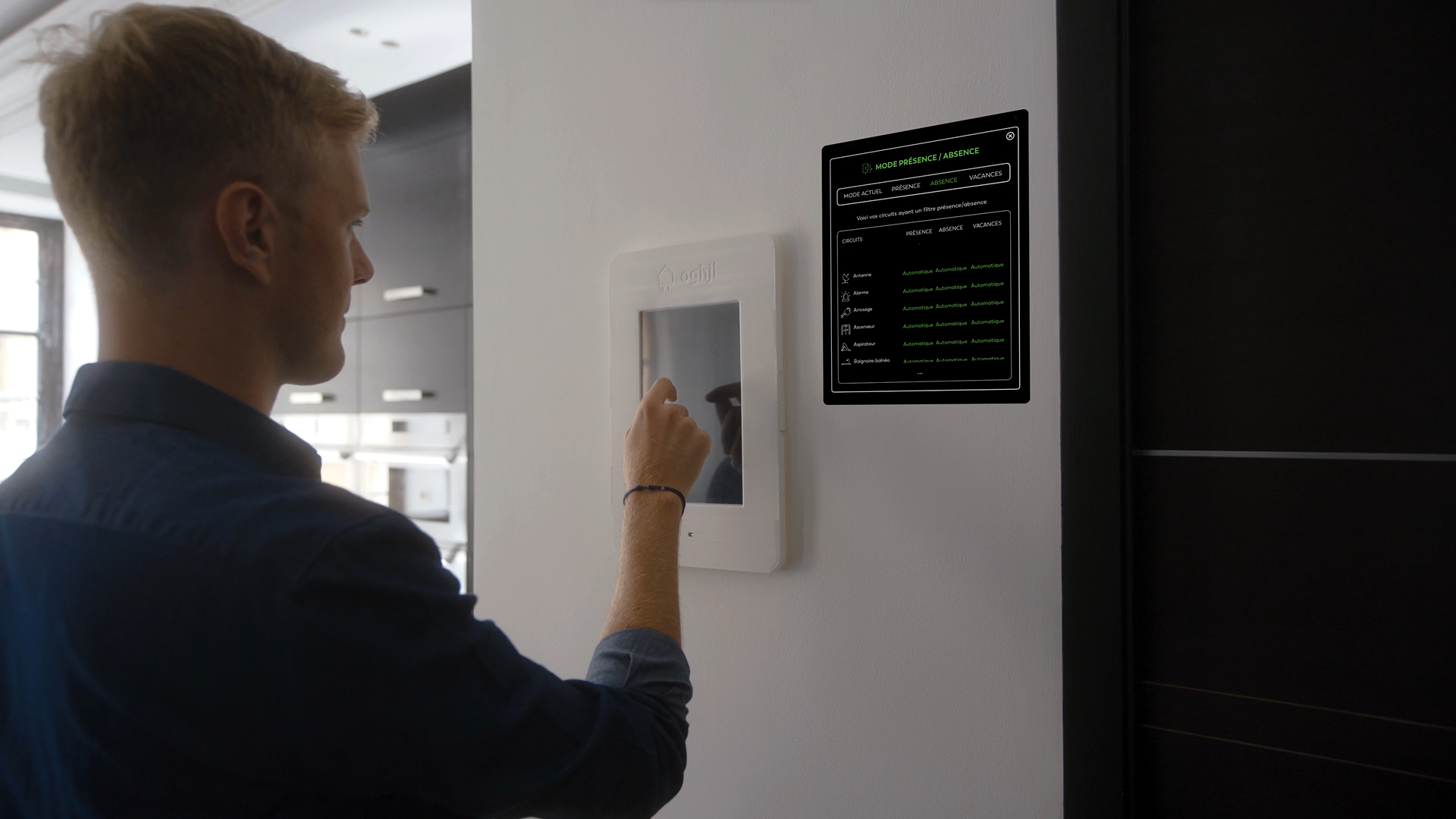 The electrical switchboard
… in the digital world
Much more than an electrical switchboard, thanks to its digital technology, oghji becomes a powerful energy efficiency tool for the building and the territory.
Measurement, control, load shedding and connectivity are available natively on all circuits.
Oghji replaces your electrical switchboard
It is connected between the general circuit breaker and the various circuits.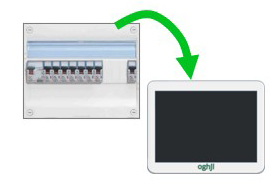 1
I install or replace my existing electrical switchboard with the oghji board, in accordance with the NF C 15-100 regulation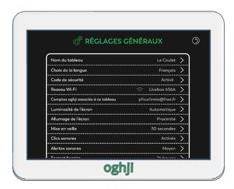 2
I configure each of my circuits by following the instructions of the integrated wizard (circuit name, logo, rating, disjunction curve, load shedding priority, routines to apply)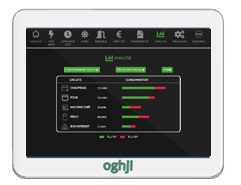 3
Let's go !
Oghji now monitors my electrical installation and informs me in the event of a fault

4
I connect oghji to my wifi
and download the application
to control my board remotely (optionnal)
---
Oghji is a modular solution
Oghji is available in two references :
The starter box.
It consists of an 8 circuits power box and a control screen. The screen automatically detects all the network.
An 8 circuits extension kit
These extensions increase your installation capacity knowing it is possible to combine as many exntension kits as necessary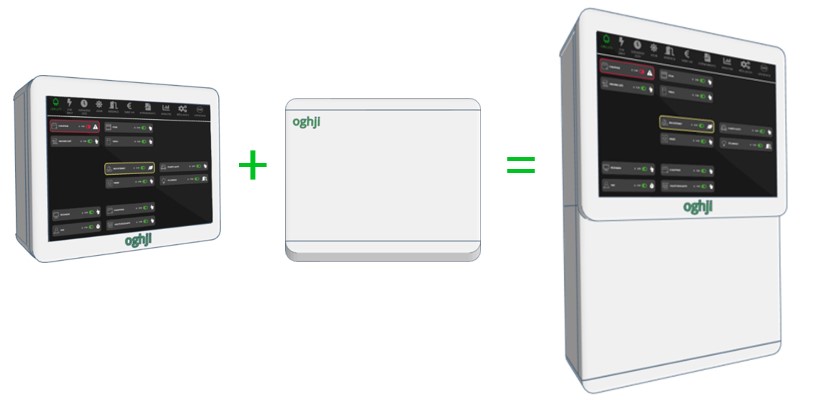 Therefore, these extensions increase the number of circuits available and delegate the management of the all to the control touch screen.
---
The screen is mobile
It can therefore be easily integrated into a place of passage, accessible at all times and without superfluous clutter, while communicating with the oghji box(es), hidden as close as possible to your electrical installation.
---
Oghji can be controlled remotely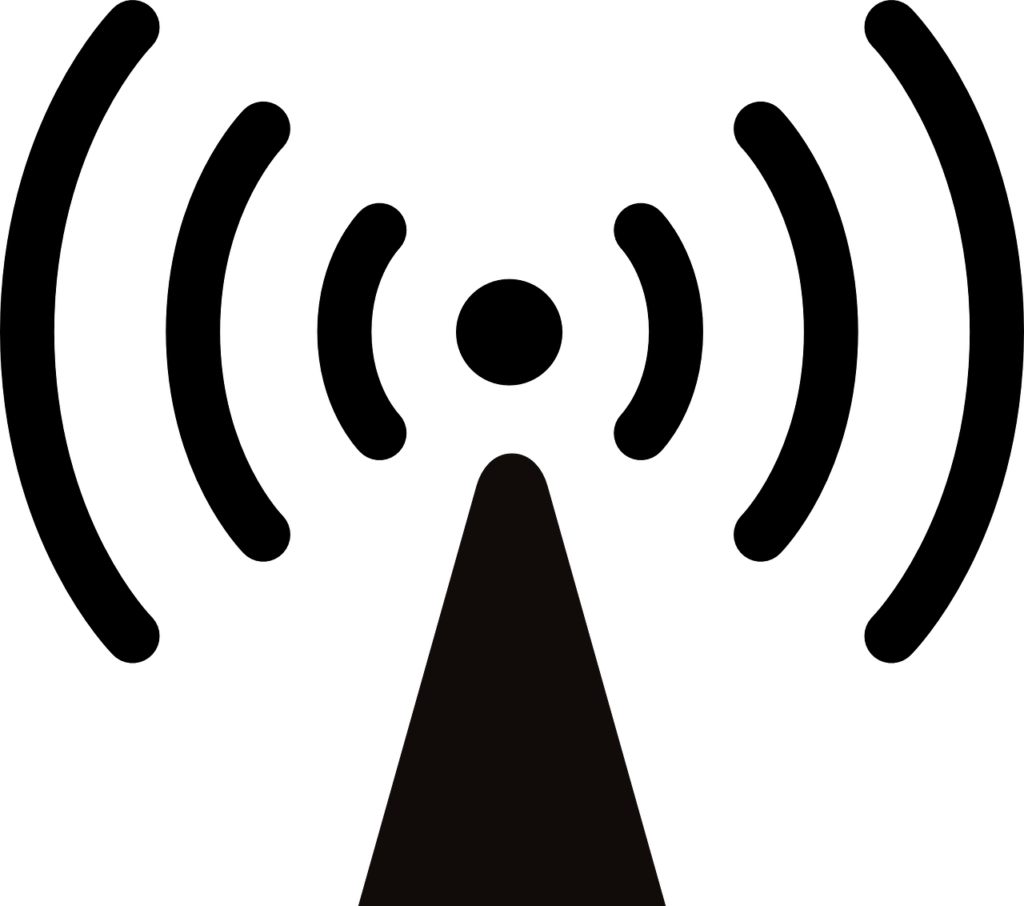 Thanks to its WiFi connectivity, oghji allows remote monitoring and control of the building's electrical consumption.
---
Oghji integrates into your Energy Management System
You will be able to modulate your electricity consumption according to available energy sources in order to favor locally produced renewable energy.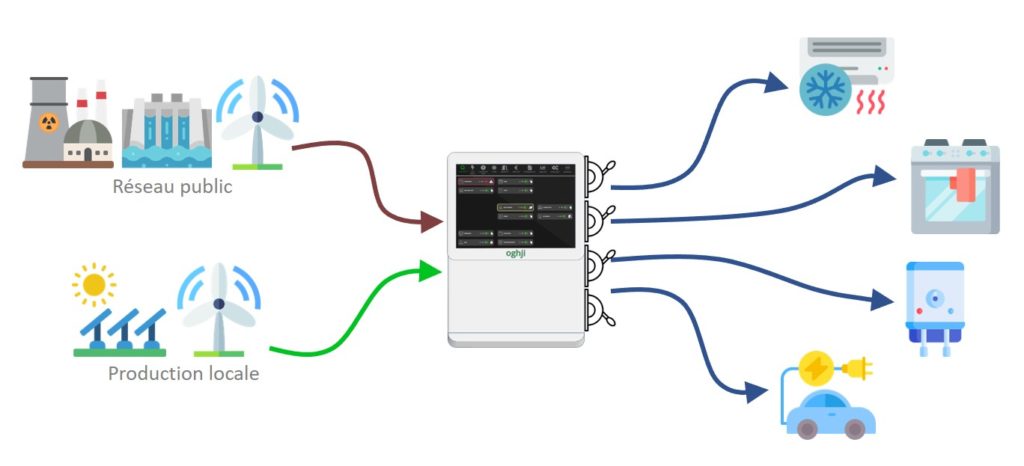 Are you an electrician ?
Become an oghji partner installer !
Develop your commercial offer
Offer tailor-made supervision and maintenance contracts
In the event of an incident, access the list of events and establish a remote pre-diagnosis
As a member of the oghji network you will be referenced in our directory of partner installers.
You will be informed in preview of product developments and will benefit from privileged offers.
---
Contact us